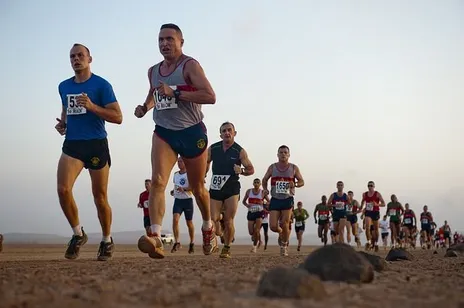 Sports chiropractic is a branch of chiropractic that specializes in treating both amateur and professional athletes. Chiropractic sports medicine specialists first began treating Olympic athletes at the Olympic Games in Montreal in 1976. [1] Since then, the field of sports chiropractic has grown to include trained sports chiropractors used by most major professional sports organizations, including every team in the NFL, 93% of MLB teams and 72% of PGA golfers. Sports chiropractors continue to be included on the healthcare teams for athletes competing at the Olympic Games and the World Games.
Chiropractors focus on disorders with the musculoskeletal and nervous systems. This is a natural fit for athletes that routinely put a lot of stress on their bodies with training and performance. Sports chiropractic provides conservative treatment, rehabilitation and functional performance improvement for athletes. In addition, many athletes are acting proactively and seeking out care that emphasizes the prevention of injury and optimization of performance.
Sports chiropractic uses a variety of tools to help athletes achieve their goals. The spinal adjustment has always been the cornerstone of chiropractic care but, with their specialized training, sports chiropractors can offer much more. Additional treatment options include electrical muscle stimulation, ultrasound, soft tissue mobilization, dry needling, rehab and other exercise therapies, nutritional advice and correction of improper biomechanics. These approaches can be applied to injury management, as well as in the prevention of injury.
In the U.S., qualified sports chiropractors have completed a three-year post-doctoral program governed by the American Chiropractic Board of Sports Physicians. [2] Two certifications are offered through the ACBSP to designate chiropractors who have met the criteria and passed the examination process: Certified Chiropractic Sports Physician (CCSP) and Diplomate American Chiropractic Board of Sports Physicians (DACBSP).
---
References:
1. https://en.wikipedia.org/wiki/Sports_chiropractic