If you have questions about the initials behind our doctors' names, here is a short list of definitions for the most used abbreviations.
DC = Doctor of Chiropractic; DCs are graduates of a nationally recognized and accredited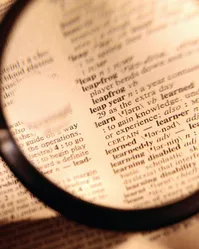 Chiropractic school. In Virginia, Chiropractors are licensed by the State Board of Medicine.

CCSP = Certified Chiropractic Sports Physician; Completion of accredited chiropractic sports physician program and passing the American Chiropractic Board of Sports Physicians' comprehensive written examination are required for certification. CCSPs are committed to the field of chiropractic sports medicine and physical fitness. All CCSPs must be recertified annually.
FIAMA = Fellow, International Academy of Medical Acupuncture;The IAMA is an Institute of higher learning dedicated to teaching physicians of all disciplines both the ancient as well as contemporary principles of Acupuncture.