Mental stress can present as physical symptoms like muscle aches and pains, headaches, digestive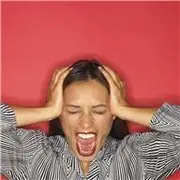 problems, and fatigue (just to name a few).
There are several techniques that can help with relaxation and reducing stress. Try deep breathing exercises, taking a walk outside, guided imagery, yoga, talking with a trusted friend, meditation, playing with a pet or progressive muscle relaxation. No one technique works for everyone or every time. You might find you have more success with a combination of techniques.
Learning to manage stress in a positive way takes time but is worth the effort.
Two relaxation exercises to try are below. With practice, you can learn the skills to help your body and mind relax when stress levels rise.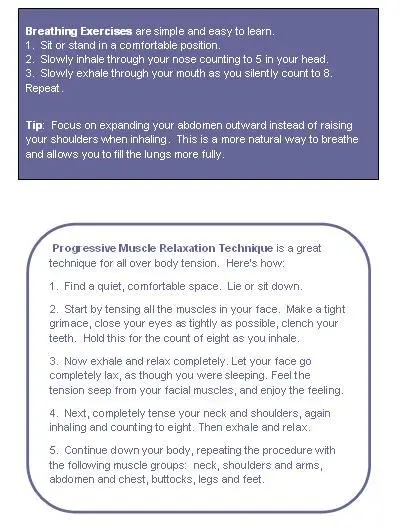 Additional resources: http://www.helpguide.org
http://www.mindtools.com